The Best of SplatF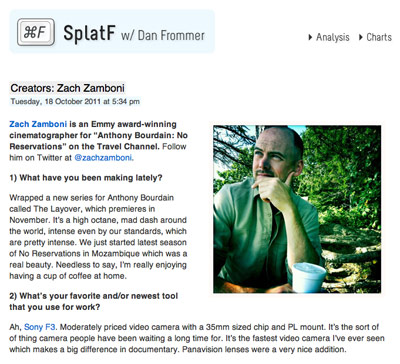 From mid-2011 through early 2014, SplatF was my tech news and analysis site. I started the site as an experiment in self-publishing, and it quickly became a full-time effort. I gradually published less, focusing on other projects.
Reading back through the archives, I'm pleased by how many of the stories hold up. Some I'll still be linking to:
Over the three years it existed, SplatF received almost 4 million pageviews from 2 million people. Not bad, but not great. The best months, of course, were the ones when I spent the most time on it. But a few big links here and there played a big role, too.
The 10 most popular posts of all time are:

Check out my new site: The New Consumer, a publication about how and why people spend their time and money.