The Best Thing I Ate In 2011: Oysters At 41º In Barcelona
I had a lot of crazy stuff in 2011, but there was a clear winner: I would eat these oysters — with salmon roe and yuzu-ponzu sauce — every day, forever. Served at 41 Degrees — the Adrià brothers' (elBulli guys) bar — in Barcelona, on our honeymoon in May.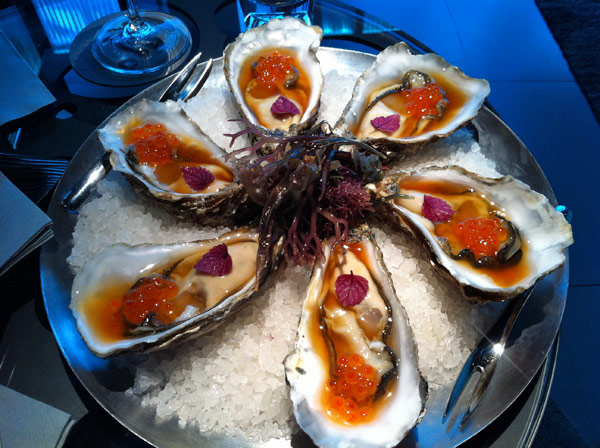 Check out my new site: The New Consumer, a publication about how and why people spend their time and money.