Inside Frijoles, Tokyo's Tribute To Chipotle
During last year's trip to Japan, I made a quick visit to Frijoles, a Chipotle Mexican Grill clone in Tokyo's Azabu-Juban neighborhood.
It's kind of amazing how close a replica of a Chipotle restaurant that the Frijoles team has made, including the menu, organization of the food serving area, and restaurant decor.
The food isn't as good, but they probably have a hard time getting the right ingredients in Tokyo, and maybe they've tweaked it on purpose. But the paper bags are cuter.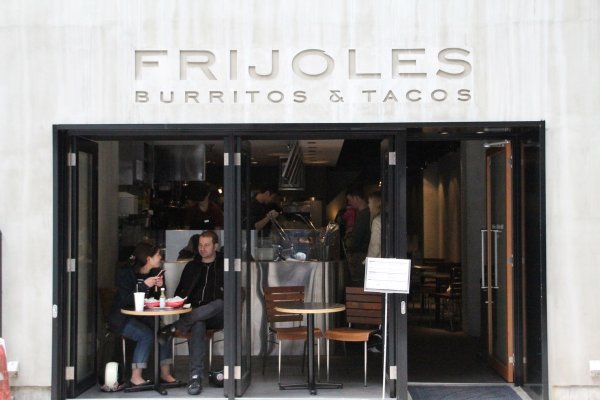 Check out my new site: The New Consumer, a publication about how and why people spend their time and money.