Steak Hanamasa — Tokyo, Japan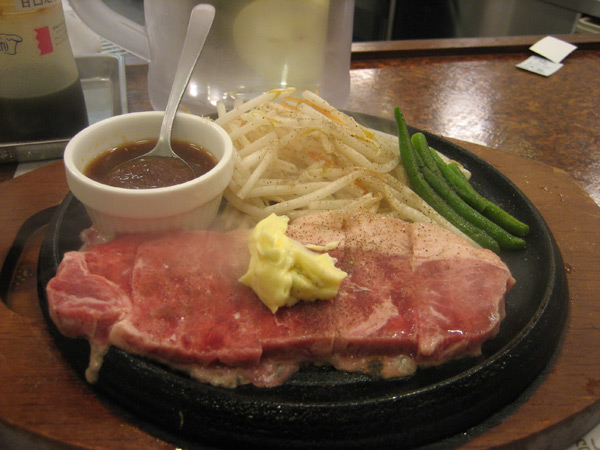 One of the best things I ate on my last trip to Japan: This cheap steak at Steak Hanamasa in Tokyo's Ginza district.
I ordered from (and paid) a vending machine, and then presented my ticket to a server. A few minutes later, the steak basically came out raw (with butter on top) on this hot cast iron plate. I stir fried it until it was cooked, and then doused it with that sauce. Served with bean sprouts, green beans, and rice. And, of course, a beer.

Check out my new site: The New Consumer, a publication about how and why people spend their time and money.