What's in Your Chili?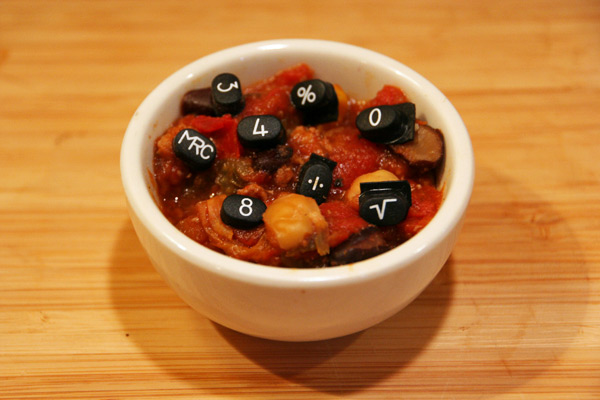 One of my favorite email newsletters is from the Federal government. It's the U.S. Department of Agriculture food recalls list, and it's both eye-opening and frightening. The companies that make the food we eat screw up all the time.
Sure, there's a lot of recalls for scary stuff, like millions of pounds of ground beef exposed to E.coli O157:H7, the kind of bug that can kill you if your burger isn't cooked. But the reason I subscribe is for the rare hilarious recall.
By far my favorite: On Jan. 28, 2004, Hormel Foods recalled 104,000 pounds of canned Stagg Chili, "Hearty Beef with a Kick of Green Chilies" variety. Why? Because they were "contaminated with plastic and other parts of a handheld calculator."
"The company discovered that the contamination had occurred after receiving complaints from consumers who found a calculator button and a piece of plastic in chili they had purchased," the email read. Awesome!
I first found out about the USDA recall newsletter from Eric Schlosser's book Fast Food Nation. You can sign up here.

Check out my new site: The New Consumer, a publication about how and why people spend their time and money.