Two Guys, A Girl, And… Where's The Pizza Place?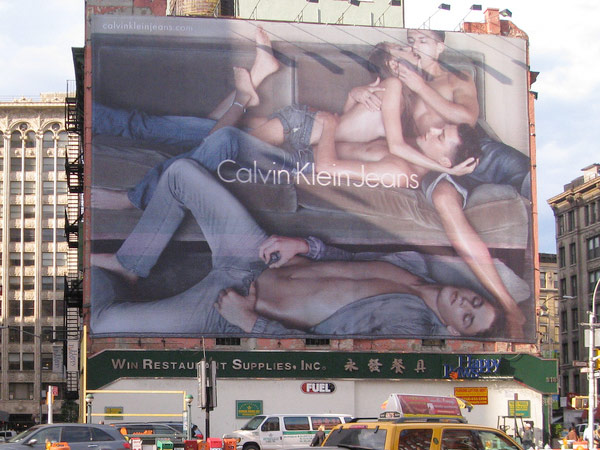 This Calvin Klein ad at Houston and Lafayette is apparently "too sexy" for some people.

Recent Amazon purchases: Zoe extra virgin olive oil, Flow lemon and ginger alkaline water, Ursa Major face wipes (great for travel!) and "You and I Eat the Same" from René Redzepi's MAD.