'Objectified' Review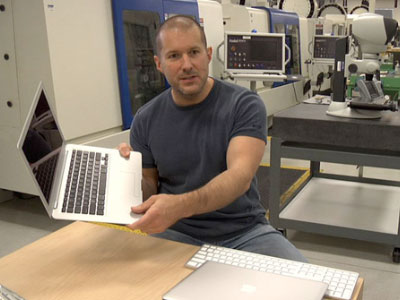 Last weekend at South by Southwest in Austin, I had the treat of seeing the world premiere of Objectified, a new documentary about industrial design and gadgets from Helvetica filmmaker Gary Hustwit. Here's part of my review for Silicon Alley Insider:
Through interviews and excellent photography and editing, Hustwit — who produced and directed 'Helvetica' — tackles how designers work and what they think about while they're working. (These days, a lot about "sustainability.")

It's smart, it's fun, and we learned things — for example, that the aluminum cut out of the middle of the Apple iMac display bezel can then be used to cut the frames for two Apple keyboards.

Highlights include an (all-too-familiar) shot of Apple design head Jonathan Ive caught wiping schmutz off an iPhone screen with his shirt, a pet hamster's plastic treadmill globe steering a Roomba vaccuum, and a fun interview with Braun design genius Dieter Rams.
Here's the trailer:

Check out my new site: The New Consumer, a publication about how and why people spend their time and money.